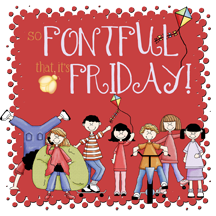 It's Fontful Friday here at Trifaith's blog and have we got a great font for you! If you need something to accent all those Halloween photos of your little ghosts and witches, this one totally fits the bill.



Called 'Goombella' (who comes up with these names?) it'll give you just the right ghoulish touch for any Halloween project.

And if you haven't found the perfect kit for those photos yet, don't miss Trifaith's glittery, fun kit, 'Everything Halloween' available by clicking on the preview!